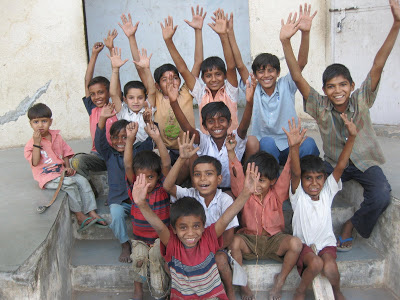 To selflessly contribute to the Social and Economic development of Girls, especially those in the marginalized communities. So that they have  access to  quality education & proper Sanitation. if proper Sanitation facilities and hygiene measures are implemented and followed the girls can achieve their dreams and become successful in their career and can also play a major role in country development.
At Assistantonline, We strongly believe that for an organization to succeed in long term it is imperative to keep the overall wellbeing of life of internal as well as external stakeholders and the Society at large.
AssistantOnline, has undertaken a number of Community Development Initiatives in the areas of Health, Education  & Employment generation opportunities. We not only make sure that our programmes are efficient, but also ensure that they are sustainable and relevant to those meant to benefit from them.
Our employees volunteering in our CSR initiatives and community development are allowed to take out time from their work schedule for these initiatives. Employees across departments have formed their teams and have chosen areas of interest. They spend quality time with inmates of different Institutes and NGOs.
Our single-minded goal here is to EducaTE, Empower & Train so that THEY can stand on their own feet. We strongly belive in the philosophy that  "Give a hungry man fish for a day, he will eat it and the next day, he would be hungry again. Instead, if you taught him how to fish, he would be able to feed himself and his family for a lifetime."