---
Power Tools for Virtual Personal Assistant Career Want to earn great income without leaving your home? Whether you are a busy mother, a retired personnel, a college student, or just want to earn some extra money – doing some extra work can help you make money from home.The easiest and best way to earn from home online is to become a Virtual Personal Assistant.
There are no rip-offs here; you have a skill you get paid for it period. A virtual personal assistant provides various services to entrepreneurs or businesses from a remote location. From concierge tasks, customer care, accounting, scheduling appointments and managing events to personal errands. You can visit www.assistantonline.co to know more about Virtual Assistants Services in India.
Once you have decided to start, make sure you have the right tools. I have mentioned below few online tools that would power up your initiative.
1) Google Drive
It is a free cloud-based storage service that enables  a virtual personal assistant to store and access files online, so that you can access them from any device or location. You get 15GB of free cloud storage just for signing up. However, all of that free space is shared between Google Drive, Google Photos and Gmail. You can store any kind of file, photos, videos, pdfs and Microsoft Office files.
2) Mailchimp
It is a marketing automation platform and an email marketing service that helps you to manage and talk to your clients or customers. It offers beautifully designed campaigns, and powerful data analysis. Mass emailing is one of the features that you cause for marketing your business.
3) Skype
It is VoIP software service that enables the world's conversations. You can make and receive free voice and video calls over the internet. Apart from standard telephone calling, Skype enables all file transfers, texting, videoconferencing and video chat.
4) LastPass
It is a password manager online that stores all of your usernames and passwords in one safe place. When a virtual personal assistant need to log in to a website, it enters your username and password without you remembering the password. You can use this on any device, anywhere, for free it .does not matter where you need your passwords, on your desktop, laptop, tablet, or phone.
5) Salesforce
It is an online customer management system tool that helps businesses manage their customer information efficiently. It is a customer relationship management solution that brings companies and customers together. Salesforce can manage all the customer interactions of an organization through different media, like phone calls, communities, site email inquiries, as well as social media.
This is by no means an exhaustive list but I have tried to pick the tools which are enough to boost up your Virtual Assistant career.
Recommended Posts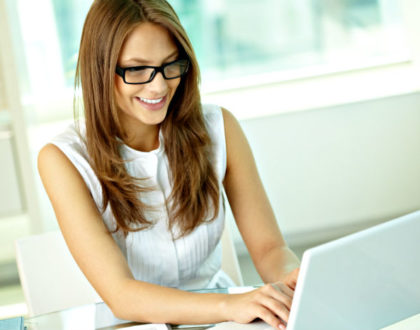 April 17, 2018